Acupuncture testimonials from some of Mark's clients: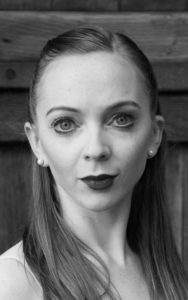 Julia Davies
Ballet Dancer, Sadler's Wells, Bolshoi, Ballet Theatre UK
I first visited Mark in 2011 for acupuncture to treat a historic hamstring injury which was still playing up. The sessions really helped to break down old scar tissue from a tear I had sustained previously and to stimulate healing, relax the muscles around the whole area and significantly reduce my pain. Mark was very thorough in understanding my injury and the treatment really helped, especially as I was in the middle of a very busy season of dancing and touring.
I have since been in for several massages, and he is the first person I go to when I have any pain! I have confidently recommended Mark to several dancer colleagues who have also spoken so highly of him and the treatment they received, both massage and acupuncture.