Clinics
South London Acupuncture Clinic in SE10, SE5, and SW8 with Mark Kiely Lic Ac, MBAcC, BSc (Hons), a fully-insured member of the British Acupuncture Council

Call Mark Kiely 07958-004169
Mark currently runs a London acupuncture clinic at three separate locations in South London.
Greenwich Natural Health Centre
Mark has worked at the Greenwich Natural Health Centre since 2012 alongside colleagues from many other disciplines, including osteopathy and counselling and sports massage. Working with other practitioners enables the team to refer clients onwards if they think their issues may better be addressed by treatment with another therapy. Alongside acupuncture, Mark also practises massage therapy at this clinic.
Fairlee Wellbeing Centre, Battersea
He also works at a clinic in Battersea called the Fairlee Wellbeing Centre. This is another large modern clinic with a multitude of practitioners working there. Mark began working here in 2015, following the closure of the acupuncture and complementary therapy unit at another nearby clinic. A wide range of therapies are provided at the clinic, aside from acupuncture, including physiotherapy, podiatry, chiropractic, and psychotherapy. As well as being a south-west London acupuncture clinic, Mark practises massage therapy at this clinic too.
Low-Cost London Acupuncture Clinic At The Corner Surgery
In addition to these two London acupuncture clinics, Mark also set up a low-cost clinic in 2011 in a GP surgery. The aim of this is to make acupuncture more widely available to all sections of the community. Treatment fees at this low-cost London acupuncture clinic are based upon household income. Unfortunately, massage therapy is not available at this clinic.
You can contact Mark with regard to booking an appointment at any of these clinics or to make a general enquiry about acupuncture and its potential benefits.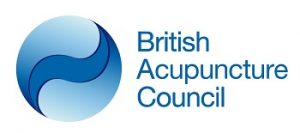 All of these clinics are London acupuncture clinics. If you are interested in possibly having acupuncture but do not live in the London area, Mark will be happy to recommend a licensed practitioner close to you. He works closely with colleagues in many areas of the country, including Essex, Hertfordshire, Brighton, Bath, Northumberland, and Glasgow.
He strongly recommends that people only ever go for treatment with a practitioner who is a member of the British Acupuncture Council.To find out more about one specific London acupuncture clinic, please click on the relevant link.
Find out more about our London acupuncture clinics