GREENWICH MOTHER AND BABY ACUPUNCTURE CLINIC
The Greenwich Mother and Baby Acupuncture Clinic has been set up with local childcare provider Rowan Pubble. It takes place every Thursday morning at the Greenwich Natural Health Centre on Royal Hill.
This is a space that has been designed to allow mothers to enjoy an hour-long acupuncture treatment while their baby or toddler is professionally cared for. Mothers (or fathers) have the choice of having their child looked after in the same room while they enjoy their treatment or in a separate space.
Clients can come along to the Greenwich Mother and Baby Acupuncture Clinic with a specific problem that they want treated, such as lower back pain. Please check the Conditions page of this website to see the conditions some of Mark's clients have been suffering from when they have come to see him for acupuncture. Alternatively, the mother may simply wish to enjoy a relaxing, calming treatment and have some time to themselves.
If they chose to have their baby or toddler in the room during the treatment, they may find it a powerful bonding experience. Alternatively, they may wish to simply switch off completely while Rowan looks after their child in the adjacent room.
Rowan is an OFSTED-registered childminder with twenty years experience of childcare. She has been working as a childcare provider since 2011. Previously she worked as a primary teacher. She has experience looking after children from three months to ten years old. The Greenwich Mother and Baby Acupuncture Clinic is a natural extension of her long-term interest in complementary medicine.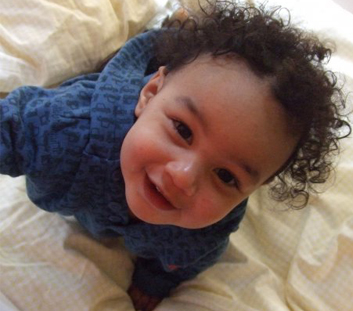 Please note that the Greenwich Mother and Baby Acupuncture Clinic does not offer pediatric treatments. Acupuncture treatments are for the parents only.