London Meditation
Beginners Meditation Course
Meditation
Meditation is a word that means very different things to different people. The type of meditation that Marks teaches springs from traditions in the Himalaya region of northern India. This beginner's meditation course has one simple intention – to provide a means for slowing down the mind and body for a short space of time and thus facilitating a greater sense of well-being.
Mark teaches meditation in London at his clinic in Clapham. Some meditation courses talk in terms of meditating on a certain thing, whether it be a colour, shape, or devotional concept. However, what this form of meditation does is enable us to think as little as possible for the duration of the meditation.
Imagine a technique that can slow down your breathing and heart rate more than when you are sleeping, and this will provide a clue as to the many benefits. Through finding restfulness and peace, we discover a deep and inherent sense of joy within us, and any stresses or anxieties begin to evaporate as part of a natural process.
London Meditation
Perhaps you arrive home after a difficult day at work or possible a grueling trip on the Northern Line. We all know how easy it is to bring a bad mood and maybe a poor temper home with us and then either wallow or take it out on our friends and family through negativity and irritability. By meditating for a short space of time as part of your normal routine, you can leave all the unwanted baggage behind. And, of course, the ability to switch off and find deep emotional rest enables us to perform all work and important tasks more effectively.
This course is easy to follow and, once learnt, it can be carried out anywhere – on a busy tube train, sitting on your bed, at 20,000 feet on an aeroplane, or next to your partner as they snooze.
This beginner's course starts with an initial one-hour appointment which will provide full instruction in this ancient technique. Three more appointments over the following month are strongly recommended to ensure that the client is enjoying the full benefits.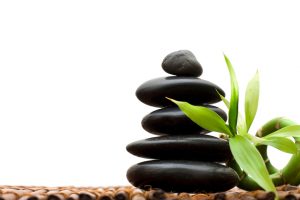 The beginner's meditation course is only available at the Awareness Centre and is not taught at the Low Cost Acupuncture Clinic.